Specification
◎ Pilot Type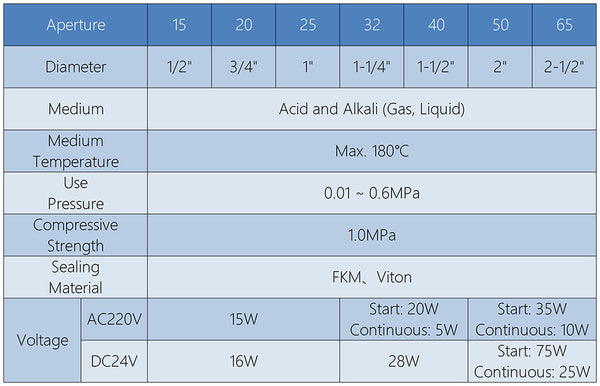 Feature
◎ The fluid is only in contact with PTFE and valve seals, the diaphragm is replaced by a piston, and the embedded sealing structure makes the sealing performance more reliable.
◎ PTFE is hardly corroded by any chemical reagents, and it is almost insoluble in all solvents.
◎ PTFE has excellent weather resistance, oxidation resistance, anti-scaling, anti-fading and embrittlement resistance.
◎ It is non-polluting, non-toxic, tasteless, chemical inertness, and will not have any impact on the fluid medium.
◎ It can be used for a long time in the range of -50℃~+200℃.